Esta cama facial exclusiva guapa tiene pie de espuma gruesa, cubren de asiento y cojines de respaldo con un

material de vinilo PVC fácil-a-mantener-limpio y cómodo para años de durabilidad.
Características:
Base de metal pesado.
Bomba hidráulica de trabajo pesado.
Gira 360 grados.
Cojín reposapiés, asiento y respaldo de espuma gruesa.
Reposacabezas, respaldo y reposapiernas.
Brazos desmontables (sin tuercas o pernos).
1. cama de tatuaje
2. para el tatuaje, masaje, facial, hacer
3. regulable en altura, respaldo, reposapiés
4. con el orificio y almohada
5. reposapiernas tramo
Product Name
Adjustable tattoo furniture tattoo bed high quality tattoo chair
Item Number
CH 210C
Product Size
200*62*62cm
Packing Size
111*65*57cm
Lifting capacity
250KG
CBM/PC
0.41cbm/pc
Weight/kgs


Adjustable Position
with hydraulic pump control bed up and down, 360°rotate
backrest, armrest, footrest can be adjusted by manual
removeable pillow and armrest
Color
Various colors avilable
material
PU/PVC leather,pure sponge,metal
Loading port
JiangMen(Near GuangZhon),China
Payment Terms
T/T,Western Union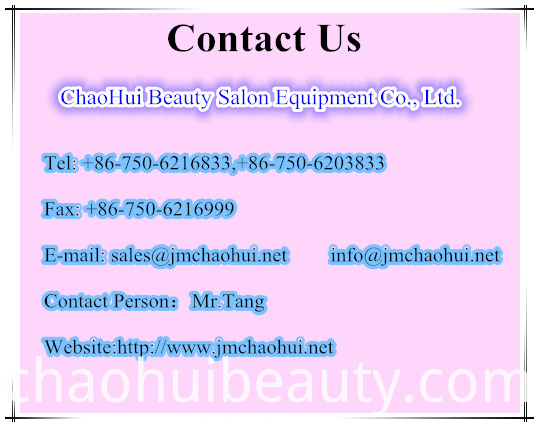 Preguntas frecuentes
1 . P: puedo conseguir algunas muestras?  
A:  Sí, el orden de la muestra está disponible a petición .  
 2. P: ¿Cuánto tiempo es producción?  
A: suelen tener alrededor de 30 días hábiles para la producción de.  
 3. P: ¿ ¿Qué es el pago?
A: depósito del 30%, entonces el balance del 70% se pagará antes de la entrega.  
Puedes elegir el orden del Web site de Alibaba (comercio seguro).
      And  otro pago puede también ser negociado.
4 . P: ¿Cuál es el MOQ?
A: elemento de la mezcla de contenedor de 20 pies.
5 . P: orden.
A: impartición están garantizados por 10 años.
Bomba hidráulica están garantizados por 3 años
Componentes eléctricos están garantizados por 1 años.
Grupos de Producto : Cama Facial hidráulica